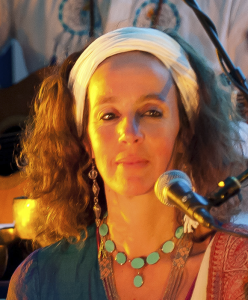 "Inner sound" is created by Tal Zimra Coleman :musician , composer, sound healer, story teller and a multi- instrumentalist. The bansuri, also known as Krishna's Flute, is her main source of inspiration. Tal has studied flute and music under Pandit Hariprasad Chaurasia, the great Indian music master and flutist, for many years. both in India and in the Rotterdam Conservatory of Music.   Tal has also studied at the Norwegian Academy of Music in Oslo.
Tal's knowledge has been lovingly applied to exploring and teaching the healing aspects of music for the last 25 years.
she has studied with many teachers such as: Jill Purce, David Hykes, Dr John Beaulieu and Silvia Nakkach.
Tal  gives meditation concerts on a regular basis as well as "sacred sound- Nada yoga" workshops.  Tal also gives private sessions in singing, improvising, "journeying", drumming and flute playing. ( bansuri, native American flute)
Tal Has  developed her  own  unique sound healing technique named:" Harmonic Therapy" where she combine the usage of "shiatsu" and "Reiki" with sound using the stringed sound bed ( also known as the monochord bed),  Gongs, Tibetan bowls , tuning forks, drums,kalimba and voice.
Tal has  published 7 Cd's for meditation, relaxation and well being. the 8th is coming soon.
here are some articles written about some of Tal's projects: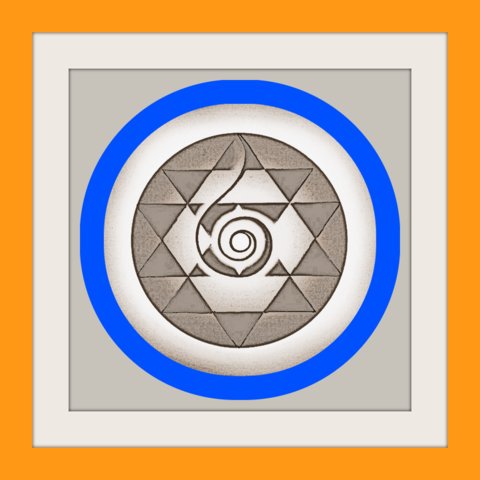 work
founder of her own storytelling theatre in Israel (1991)which focuses on the healing and transformation power of music. the theatres was turneering extensively with her own story  a show called: Journey to the Kingdom of Enchanted Sounds ( 1991-1997)
Offering and holding Sacred Sound and Nada yoga ( Yoga of sound)  courses and workshops in Norway and abroad  ( since 1996)
Founder and leader of the Harmonic Echoes Choir  in Oslo ( 2006-2012)
Written a manuscript for a 3d animation film –Journey to the kingdom of enchanted sounds with the funding from Fond for lyd og bilde (2008)
A member of Amazon Ensemble  group ( since 2008)
Giving private lessons in bansuri ( indian flute) as well as sound journeys
Developed her own sound healing method called Harmonic Therapy where she uses the monochord bed, Gongs, singing bowls, tuning forks, kalimba and voice.(since 2006)
∙Konsert-turs
 Inana Concert with  Birgitte Grimstad and  Javid Afsari  (2000)
Performing for Rikskonsertene, with  Espen Jørgensen og Eivind Kløverud in concerts for high schools and institutes for people with special needs (1997-2003)
 Performing with Out of the Ark:Benedicte Torget, Helge Norbakken og Olav Torget (2005)
some few concerts with the Master of Overtones: David Hykes (2008)
∙The journey/kalimba with  Kouame Sereba, Haugesund festival (2008)
playing with the Tuvan  shaman and musician Nicolay Oorzhak (2008)
Giving concerts on a regular basis at the Emmanuel Vigeland  Mausoleum,  solo as well as with with  David Hykes, Tor Paulsen, Juan Jose L'opera Sanchez. Sigmund Christopher Vatvet  Fernando Sallum ( 2008-2014)
Performing with Solfid Molland at the Haugesund festival and other places
performing in front of his holiness  the Dalai Lama at Chatau Neuf  (2014)
initiating and creating a new concert , Yatra- the travels of the gypsy music from India to Spain. performed at the  Drammen Sacred Music festival 2014 together  med Jai Shankar, Aziz Kossai og Jesus Morente .Yatra–  a concert that celebrates the Roman heritage's strong cultural heritage and the magic of music. Through  legends, Indian ragas, sufi music and poetry as well as  gypsy ballads.
Performed at the Royal Palace  in Oslo, as part of the gjestebud ( 2015)
Began giving Sound Showers  and  sound healing with "Watsu"at "The Well" in  Kolbotn.
Other projects
Coordinator of the Sacred Room in Drammen Sacred Music festival  since 2014

composer of the  music for the HeartSpace  outdoor sculpture in Kolbotn.   inspired by the indian ragas.
created a new program for children "childscapes" with John Mathai (2015)
CDs
המסע לארץ הצלילים הקסומים עם שיר סופר
Journey to the temple within/ produces by inner sound (2008)
Harmonic Resonance/ produced by Inner sound (2009)
Avspenning for transformasjon & velvære  with  Jannicke Wiel/  produced  Inner sound/Oslo yoga (2009)
 Guided  meditation and music for transformation and well being with jannicke Wiel/ produced  Inner sound/Oslo yoga (2009)
Mae Inini Amazon Ensemble produced by wuante (2009),
Yang Chenma – mother of sound"– a musical journey with sacred mantras and prayers from the Tibetan Buddhism, produced by  Inner sound/wuante (2009)
"Sacred pearl" music for yoga   and meditation, bansuri and santoor, with Yogi. Produced by Fønix Musik, Denmark.(2012)
"Heart Space"- coming soon.