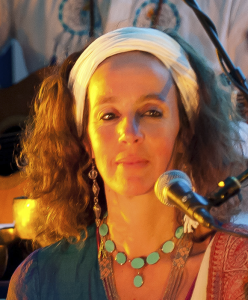 "Inner sound" is created by Tal Zimra Coleman :musician , composer, sound healer, story teller and a multi- instrumentalist. The bansuri, also known as Krishna's Flute, is her main source of inspiration. Tal has studied flute and music under Pandit Hariprasad Chaurasia, the great Indian music master and flutist, for many years. both in India and in the Rotterdam Conservatory of Music.   Tal has also studied at the Norwegian Academy of Music in Oslo.
Tal's knowledge has been lovingly applied to exploring and teaching the healing aspects of music for the last 25 years.
she has studied with many teachers such as: Jill Purce, David Hykes, Dr John Beaulieu and Silvia Nakkach.
Tal  gives meditation concerts on a regular basis as well as "sacred sound- Nada yoga" workshops.  Tal also gives private sessions in singing, improvising, "journeying", drumming and flute playing. ( bansuri, native American flute)
Tal Has  developed her  own  unique sound healing technique named:" Harmonic Therapy" where she combine the usage of "shiatsu" and "Reiki" with sound using the stringed sound bed ( new arrival!!),  Gongs, Tibetan bowls , tuning forks, drums,kalimba and voice.
Tal has  published 6 Cd's for meditation, relaxation and well being. the 7th is coming soon.
here are some articles written about some of Tal's projects: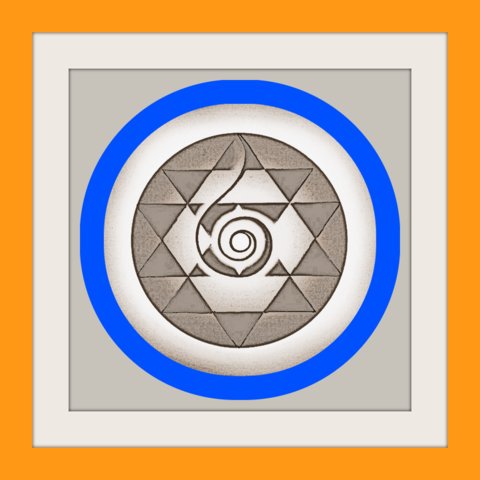 Arbeidserfaring:
Leder og holder av kurs og workshop´s, både i Norge og i utlandet, med temaer innenfor stemmetrening, lyd– og musikkterapi (Siden1997)
Grunnlegger og leder av Harmonic Echoes choir, Oslo (siden 2005)
Manuskriptskriving for en 3D animert kinofilm, med støtte fra Fond for lyd og bilde (2008)
Fast medlem av musikkgruppen Amazon Ensemble (siden 2008)
Undervisning i bansuri (indisk fløyte), privattimer (siden 1995)
Grunnlegger av mitt eget historiefortellende musikkteater i Israel (1991), med forestillinger for barn og unge (i alderen 3-18 år) med vekt på musikkens transformative kraft. Teateretbygget på forestillingen "Reisen til de fortryllede toners Kongerike", som jeg turnerte med i alledeler av Israel i perioden 1991-1997. Forestillingen ble i 1992 anerkjent som en del av denIsraelske kultursekken, hvor den fortsatt befinner seg. (1991-1997).
∙Konsert-turné
Konsert med Birgitte Grimstad og Javid Afsari i Inana (2000)
for Rikskonsertene, med Espen Jørgensen og Eivind Kløverud på videregående skoler og andre institusjoner (1997-2003)
Out of the Ark– med Benedicte Torget, Helge Norbakken og Olav Torget (2005
En rekke konserter med David Hykes, mester i overtoner (2008)
∙"The journey/kalimba", konsertprogram med Kouame Sereba, Haugesundfestivalen (2008)
∙konsert med den Tuvanesiske shaman og musiker Nicolay Oorzhak (2008)
Musikalsk opptreden ved den offisielle åpningen av Den internasjonale kvinnedagen (2008) med tilstedeværelsen av HM Donning Sonja og HKH kronprinsesse Mette-Marit
En rekke konserter i Emmanuel Vigeland's Mausoleum, med Tor Paulsen, Juan Jose L'opera Sanchez. Sigmund Christopher Vatvet og Fernando Sallum (siden 2008)
Fremførelse på Chatau Neuf fremfor Dalai Lama og som del av programmet der Dalai Lama foreleser.(2014)
●Fremføring av en ny konsert, Yatra, på Drammen Sacred Music festival 2014 sammen med Jai Shankar, Aziz Kossai og Jesus Morente .Yatra– en konsert som hyller romfolkets sterke kulturarv og musikkens magiske kraft. Via sagaer, legender, indiske ragaer og sigøynerballader fortelles
performed at the Royal Palace  in Oslo, as part of the "gjestebud" ( 2015)
began giving sound healing with "Watsu"at "The Well" in  Kolbotn.
Andre projecter
Koordinering av Hellig rom på Drammen Sacred Music festival 2014- 2016

Skape lydbildet for en skulptur som bygges på Kolbotn sammen med  Katrina Vrebalovich (2015-2016) a new CD of the project is coming soon

Skape et nytt program for barn "childspaces" med John Mathai (2015)
CD-utgivelser:
"Journey to the temple within" produsert av Inner sound (2008)
"Harmonic Resonance" produsert av Inner sound (2009)
"Avspenning for transformasjon & velvære" m. Jannicke Wiel, Inner sound/Oslo yoga (2009)
"Mae Inini" med Amazon Ensemble produsert av wuante (2009),
"Yang Chenma – mother of sound"– a musical journey with sacred mantras and prayers from the Tibetan Buddhism, produsert av Inner sound/wuante (2009)
"Sacred pearl" music for yoga   And meditation, bansuri and santoor, with yogi. Produced by Fønix Musik, Denmark.(2012)
"Heart Space"- coming soon